Katherine's
driving school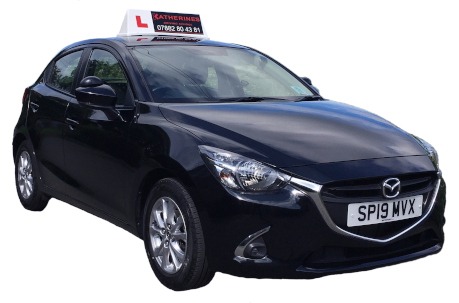 About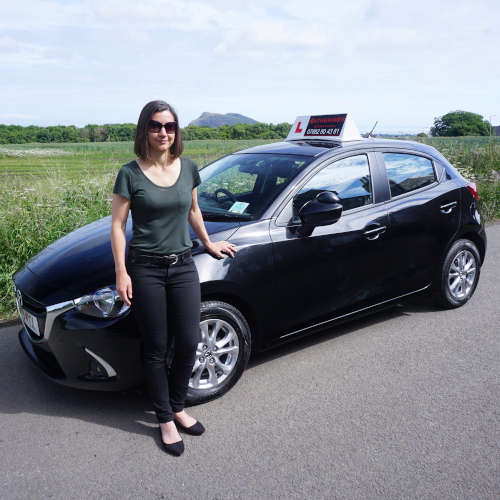 My name is Katherine Hartley and I'm a fully qualified (A graded) DVSA approved instructor based in Edinburgh.
I have been teaching learners since 2006 and am up to date with all the latest training methods from the DVSA.
I provide a relaxed, friendly and patient environment for learning; I believe that learning to drive should be fun and not a chore. I teach to a high standard and in a professional manner.
Fully qualified
DVSA instructor

Lessons
I offer 1.5 and 2 hour sessions
No back to back lessons, i.e. no other students in the car during your lesson.
Areas covered
I teach in South Edinburgh and Northern Midlothian.
Eg. Bilston, Blackford, Bonnyrigg, Buckstone, Danderhall, Eskbank, Gilmerton, Gracemount, Liberton, Loanhead, Millerhill, Moredun, Niddrie, Old Craighall, Prestonfield, Straiton, Swanston and The Inch.
If you are unsure if I cover your area feel free to contact me.
Door to door pick up/drop off
I would also be able to collect you from uni or work etc.
I will provide a driver record
So that you can keep track of your progress.
I have CD-ROMs available to borrow and I can help with any problems you have with the theory part of the test.
Monday to Friday daytime and evenings lessons available.
With all lessons will be organised to suit each individual pupil. I also offer night driving lessons and refresher courses.
The Car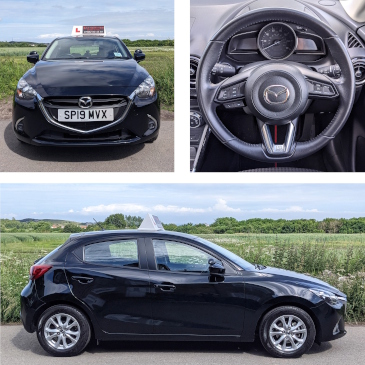 The car I use for training is a Mazda 2 TS
This car is ideal for learners because of its size, which makes manoeuvring and general driving easier, also the 1.3 litre petrol engine is good for new drivers.
Although the car length is only 3.92 metres it does not compromise on comfort in the spacious interior.
Awarded the maximum five stars in Euro NCAP safety ratings for adult occupancy, this compact car was World Car of the Year in 2008.
The car also has air conditioning, electric power steering, 4 wheel ABS, air bags, low CO2 emissions, fully adjustable seats and an adjustable steering wheel.
The car has a manual gearbox and is fitted with He-man dual controls.
Prices
£32 per hour.
£300 for a block of 10 hours.
£30 per hour for students with NUS card.
Lessons available in 1 ½ and 2 hour sessions.
Gift vouchers available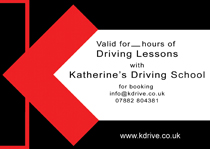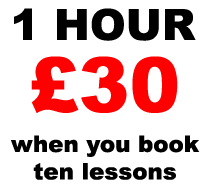 Contact
If you have any queries please feel free to contact me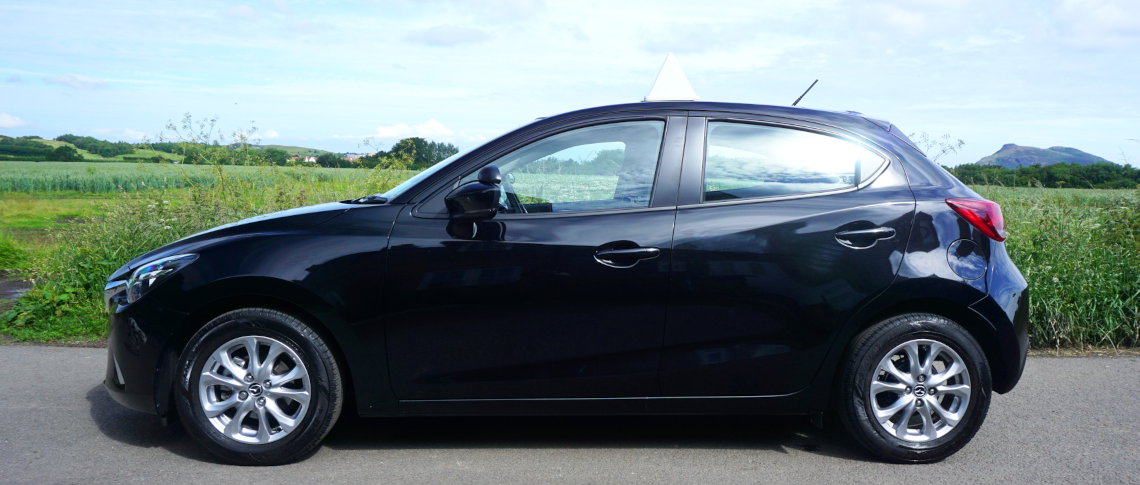 FAQ
Before you take lessons you are bound to have many questions about driving. Here are some of the most common ones.
How long will it take for me to pass my test?
There is no set amount of time; it depends on each individual person. Also how often you have lessons and how often you can practice.
What do I need before I book my lessons?
You need to be 17 or over and have a provisional licence. You should also be able to read a car registration plate from a distance of 20 metres (with glasses or contact lenses, if necessary).
How do I get a provisional licence?
You can get an application form from your post office called a D1. Send the completed application together with a passport type photograph to the address on the form. Alternatively you can apply online via this link.
Should I do my theory before I start lessons?
No, it's not necessary but you must have passed it before you book a practical test. You don't need to have read any theory before you start your lessons but it would help you to learn if you have a better understanding of the rules of the road.
Can I practice driving with a friend or parent?
You can as long as the accompanying person is over 21 and has had their licence for over 3 years. Also the car must display L plates and you must be insured to drive it. This can help you to improve your driving as well as having regular lessons but it is not necessary.
You are only allowed to drive on a motorway with an ADI.
Can I drive in the UK on my foreign licence or do I need to take a UK test?
That depends on which country your licence is from. You can find this information on the DVSA website here.
If you have any other questions
This website from the DVSA has a lot of information.
You can also contact me with any questions you may have.